Hello
I have made this Nigella sunken chocolate cake many times and it's super tasty, recipe here: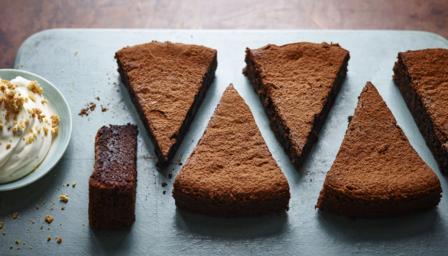 This is one of those dark, squidgy-bellied chocolate cakes that I turn to gratefully when I have friends over; a gratitude that is always reciprocated.
Ingredients​
For the cake​
I would love to add coffee to this recipe, I am not an experienced baker, and have no idea where to start. Or what type of coffee, powder, grounds, Camps… how much? I like the taste of coffee so would be nice to be stronger. But when I have tried to add to cakes before it dried them out.
Please help
many thanks xx