Sometimes known as just Banana Split Cake.

It's not really a cake, it's more of a dessert casserole, but the only part you bake is the crust.
It is really good and really "bad"!!!! LOL

If you want something fun and different for a party, this would be it! You can make mini's or you can make the full pan size.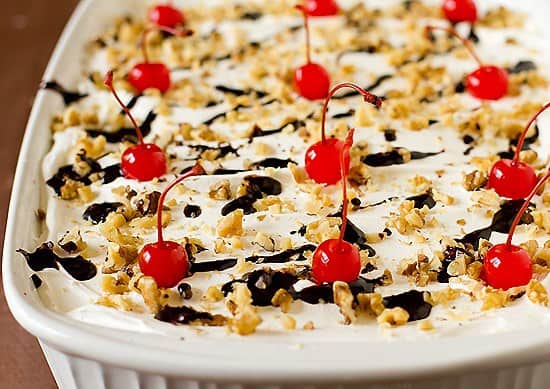 There are HUNDREDS of variations to making this, but the recipe below is the one I use.