Out of all the things baked on this planet, this has got to be one of THE most baked dishes ever!
According to online statistics, about 3 BILLION pizzas are sold in the USA each day.
Yes, thats right, each DAY! That is about 251 MILLION pounds of pizza dough!!
(I can't believe no one has done a pizza thread before this!)
So, what is YOUR favorite pizza(s)?
What kind of crust do you like?
What kind of toppings?
Do you make your own pizza?
Do you have your own pizza recipes? Post one!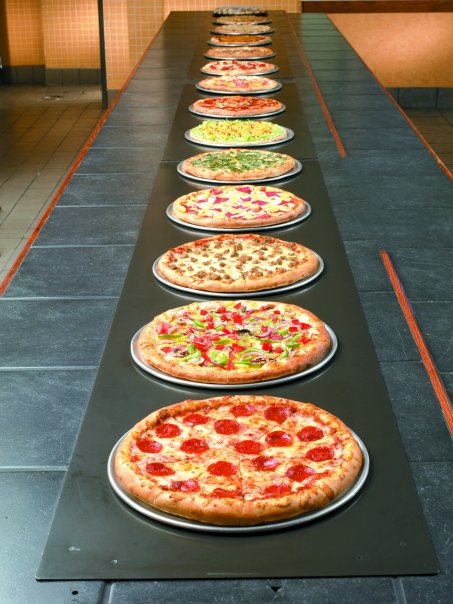 Is it a wonder why pizza is so popular? It is pretty much THE most perfect food item!
It contains pretty much ALL of the food groups!
Bread (grains)
Dairy
Vegetable

and if you like chunks of fruit on your pizza also, then you are getting all FOUR food groups!