I found a banana pumpkin bars recipe on Instagram a few days ago and tried it but failed.
I want to get some advice from you guys.
The ingredients are:
1 large very ripe banana
2 cups of organic oats
1 cup of pumpkin puree
1/4 cup of almond butter
It says that blend bread ingredients together and transfer into a bread pan.
First time, I used rolled oats and boiled sweet potato mixed with water (but it wasn't very watery), and peanut butter instead.
and in the blender, they were not mixed, and they were just stuck in it, blender couldn't mix them.
The oats wasn't ground much.
I thought it was because of lack of liquid, so I bought packs of pumpkin puree and tried it again yesterday.
First, I ground rolled oats, and put a ripe banana, pumpkin puree, and peanut butter into the blender.
But still, the blend didn't mix them well.
In the recipe, the dough looks quite soft, but mine looked dry and hard even before baking.
So, I think the problem could be the amount of oats or the blender I have.
I have a measuring cup which indicates from 100 ml to 500 ml and on the other side, it shows from 1/4 cup to 2 cup (1 pint)
So I used the cup once when measuring oats but the cup the baker used looks small.
But I guessed she probably used it twice when measuring oats.
If she measured oats with a 200 ml cup, it could be more or less 100 ml difference :/
I don't understand if it can make this huge difference.
I have no clue why the result came differently.
I have attached my results and share the recipe link.
Bethany Ugarte-Cameron shared a post on Instagram: "4-INGREDIENT BANANA PUMPKIN THING-Y…. So I had a very ripe banana but not enough to make banana bread, so this happened and I'm not mad about it. Ingredients: 1 large very ripe banana 1 cup pumpkin puree (freeze leftovers in ice cube trays...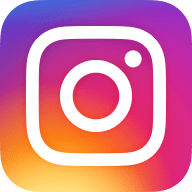 www.instagram.com
Please give me some feedback.
Thank you guys in advance.