Sfincione or sicilian new years pizza. I was looking for a recipe for Utica tomato pie when I came across this recipe on serious eats.
http://www.seriouseats.com/recipes/2011/12/sfincione-sicilian-new-years-pizza-with-bread.html
If course I had to make it. The hard part was finding the caciocavalo cheese. Lucky for me that my wife works at an Italian grocery! The results were delicious! The only change I will make is to use way less brad crumb next time.
Also, I'm still looking for a good Utica tomato pie recipe.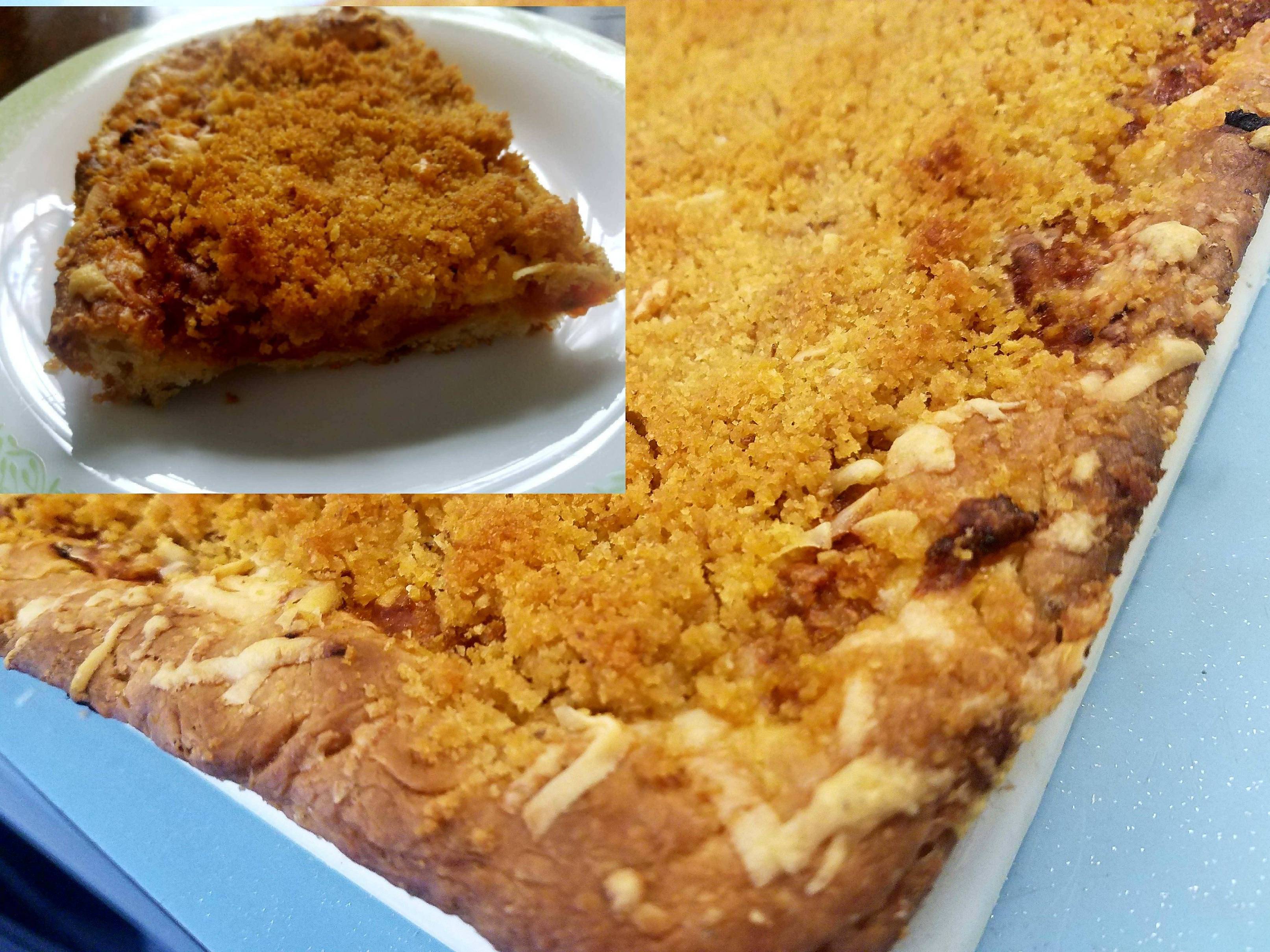 Last edited by a moderator: