What are some nice children's baking cookbooks I can give as gifts?
When I was 9 or 10, my mother bought me a classic children's cookbook called
The Cookie Book
by Eva Moore.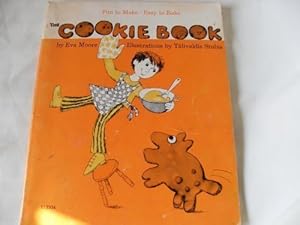 It had 12 kid-friendly cookie recipes (with cute illustrations) -- one for a holiday in each month. The directions were easy to follow and the glossary explained baking terminology in clear language. To this day, I still make the Snicker Doodles (October), the Sugar Cookies - minus the food color (July), the Peanut Butter Cookies (May), and the Christmas Cookies.
I loved that book and was so proud to have my very own cookbook. Sadly, the book is long out of print and my copy has nearly disintegrated -- especially since my younger siblings often borrowed it to bake cookies too.
So, what children's cookbooks are popular now? I'd like to gift the little bakers in my extended family with kid-friendly classics of their very own.