Joined

Sep 30, 2021
Messages

4
Reaction score

1
My absolute favorite cheesecake comes from a shop in SF called Zanze's. They stopped retail last year and only sell to a few restaurants now. Basically impossible to get. So over the last year I've been working on my own recipe to approximate it. It's not a NY style. They say the recipe was passed down by the owner's father who is from Croatia and studied baking in Germany. And it's ultra light and fluffy. Similar to a Japanese style, but with that familiar flavor of a NY cheesecake.
And it isn't cake-like. It's still quite creamy, but it's just suuuuuuper airy. I don't know how they do it.
In interviews I've read, they claim the ONLY ingredients are:
Cream cheese
Whole milk
Sugar
Eggs
Lemon juice
The recipe I've landed on tastes about the same. Actually... it's very close. But the texture still isn't as light and fluffy. But it's close:
1 lb. Philly cream cheese (room temp)
1/4 cup unsalted butter (room temp)
1/2 tbsp. vanilla
3/4 cup sugar
A little less than 1/4 cup cornstarch
3.5 eggs
1 cup regular (not heavy) whipping cream
1/8 cup lemon juice
Using a stand mixer:
1. Beat cream cheese and butter until soft and smooth.
2. Add vanilla, sugar, cornstarch. Beat until smooth.
3. Beat in eggs, one at a time.
4. Gradually add cream with mixer on low.
5. Mixture should be thin and smooth as honey.
6. Add lemon juice last, before placing in oven, and beat just to mix.
Bake at 350 F. for 30 minutes with a water bath.
Rotate 180 degrees and bake for another 15 minutes at 375 F.
Let cool and top with graham cracker crumbs and powdered sugar (no crust). And sometimes I'll do Milano cookie crumbs instead.
I've tried then chilling it in the fridge vs just eating it at room temp without chilling first. I actually like it more without putting it in the fridge. It has that light and airy texture I'm trying to achieve. It still tastes great and is somewhat fluffy after keeping it in the fridge overnight. But the cheesecake does tend to set and get more dense. Whereas with Zanze's, you can keep it in the fridge and even freeze it, but at room temp it's still uber fluffy.
I have also tried whipping the egg whites and sugar separately and then folding that in, but it didn't seem to change the results all that much. But I'm willing to try any suggestions.
Either way, my friends love it and say it's the best they've had. So I'm happy there. I'd just like to get it fluffier!
Any thoughts?
And here is Zanze's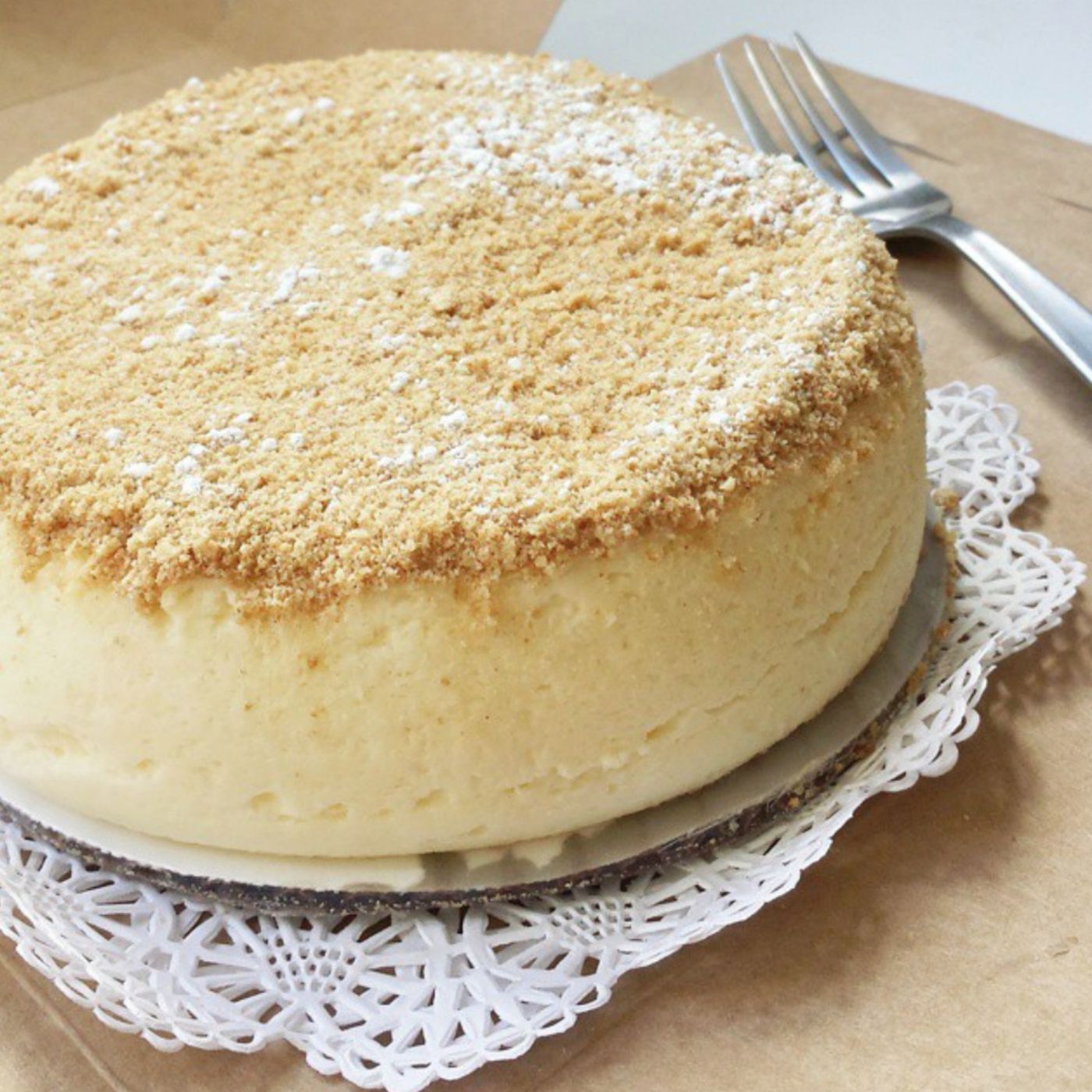 Last edited: